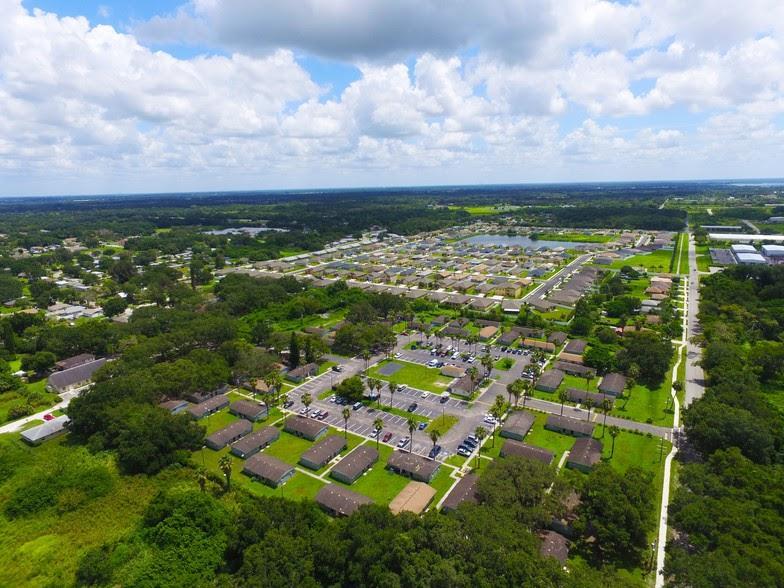 The sale of the renovated multi-family community is a mutual win for local businessman, Eric Baird, and residents seeking access to quality, affordable housing in Florida
PALMETTO, FL / ACCESSWIRE / December 21, 2021 / Three years after buying a Palmetto multi-family community, a Sarasota-based entrepreneur, philanthropist, and real estate investor, Eric Baird, sold the majority renovated 118-unit property for $13.8 million valued at a 5.1% capitalization rate. The sale was roughly $9 million more than its purchase price byBaird in 2018.
The complex features 59 duplex homes. All of the involved homes included in the complex range from 2bd/1ba and 3bd/1ba. Additional amenities include on-site parking for residents and guests, an on-site laundry room, and a basketball court. The complex was built in 1981 and was in desperate need of major capital repairs. The complex had not been renovated since the mid-1990's.
While owning the property, Eric Baird and his team worked to completely renovate nearly 60% of the units. The renovations consisted of new roofs, all new drywall, tile flooring throughout, new AC units, brand new kitchen cabinets and appliances, a complete bathroom renovation, and major electrical and plumbing repairs. Specifically, the property had four units that were completely burned down to the cinder blocks and Baird's team completely rehabbed the units. Additionally, a full renovation was completed on the property's onsite laundry room, parking lot resurfacing, and landscaping improvements. These renovations created a much better quality of life for the tenants and improved the family-friendly community.
While owning the property, the units were managed by Baird Real Estate's in-house property management company, Maximize Property Management. After completing the much-needed renovations and stabilizing the property, Maximize Property Management increased rents from $700-$900 at the time of acquisition to market rates of $1,250-$1,450 a month, depending on the unit type.
The complex itself has significant potential to accumulate value over the next ten years, making the overall complex an ideal capital investment with a dependable return. With the gap between Sarasota and Tampa growing smaller and smaller, communities like Palmetto and Brandenton are continuing to grow as commuter suburbs. The entire complex is nestled right in the heart of Palmetto, Florida, again providing a fully-developed entry point for a residential investment group to take advantage of in the current market.
Eric Baird is the founder and CEO of the investment firm Baird Inc, which specializes in financing solutions to service the needs of small-cap and mid-market businesses.
As part of the firm's growing portfolio, it invests in under-utilized residential and commercial properties, helping communities grow and provide affordable housing in an increasingly competitive housing market.
https://finance.yahoo.com/news/eric-baird-sells-revitalized-118-181000547.html